This year we have an incredible line-up of Special Guests coming out to the convention!!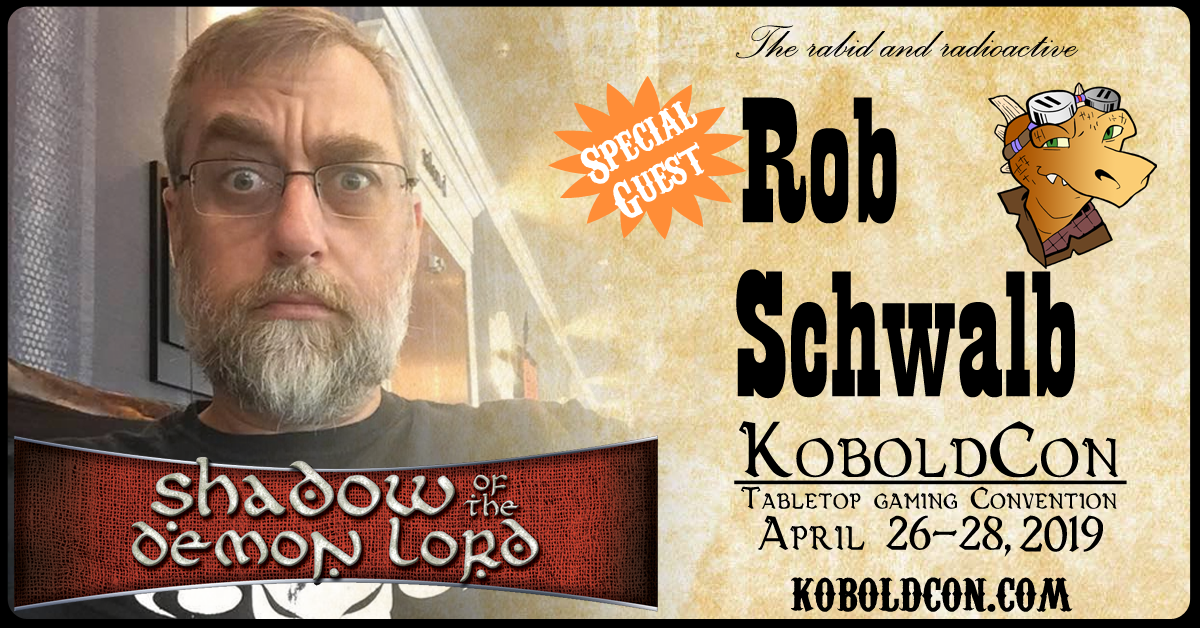 Robert J Schwalb
Game designer and developer, Robert J. Schwalb hit the ground running in the roleplaying games industry over 15 years ago and shows no signs of slowing down any time soon. With over 200 game books, magazine articles, digital articles, and a novel to his name, his design can be found in three editions of Dungeons & Dragons, Dark Heresy, Warhammer Fantasy Roleplay, A Song of Ice and Fire RPG, Star Wars Saga Edition RPG, Witch Hunter: The Invisible World, Numenera, The Strange, and in numerous other RPG products.
Robert spent much of his early career as a freelance writer and game designer, helping to produce Fantasy Flight's Grimm, Green Ronin Publishing's Book of Fiends and The Black Company Campaign Setting, along with several other popular game books. Robert soon after became a designer and developer at Green Ronin Publishing, where he worked d20 products, Warhammer Fantasy Roleplay, and designed A Song of Ice and Fire Roleplaying.
---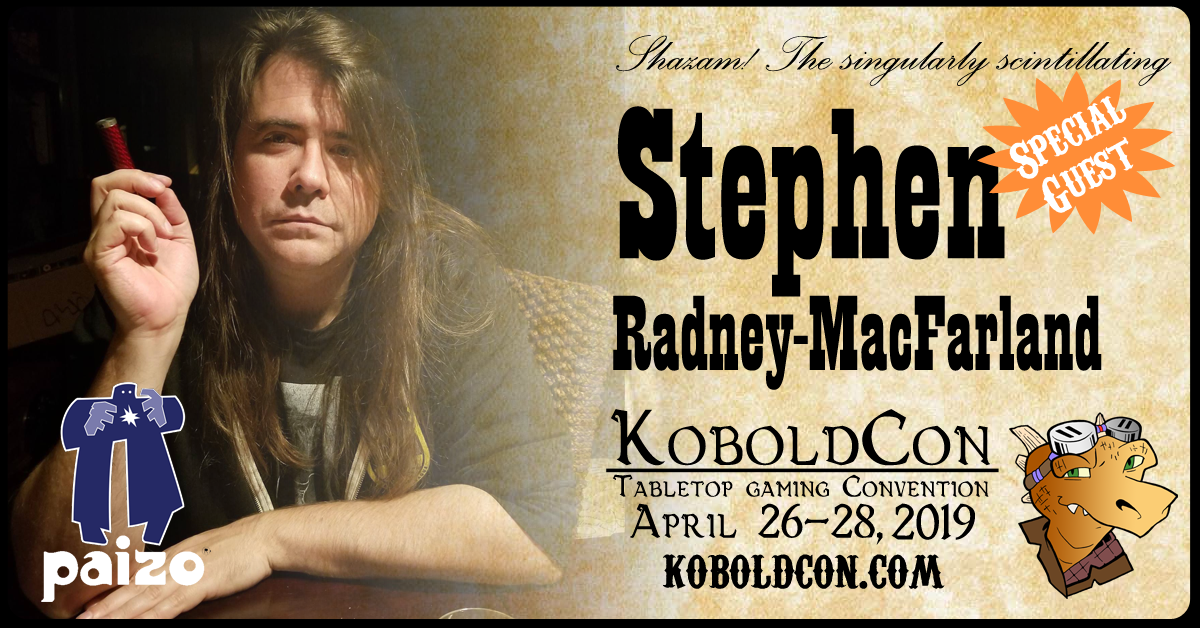 Stephen Radney-MacFarland
Stephen began working on RPGs in 2000 when he became the RPGA editorial assistant at Wizards of the Coast. Over the years, he's administered the Living Greyhawk campaign, aided in the development of the D&D 3.5 rules, and developed D&D 4th edition as well as Star Wars Saga edition, served as a designer for Pathfinder 1st Edition, taught numerous game design classes in the Seattle area, before becoming the Senior Game Designer at Paizo Publishing, Inc.. Since then he has helped design Starfinder and Pathfinder 2nd Edition, and is the designer for Pathfinder Flip-Mats and Flip Tiles. In his spare time, he works on a little game called Delve RPG and does freelance for Shadow of the Demon Lord.
He wants to live on the Oregon Shore and appear on Drunk History to tell the story of E. Gary Gygax and the development of Dungeons and Dragons
---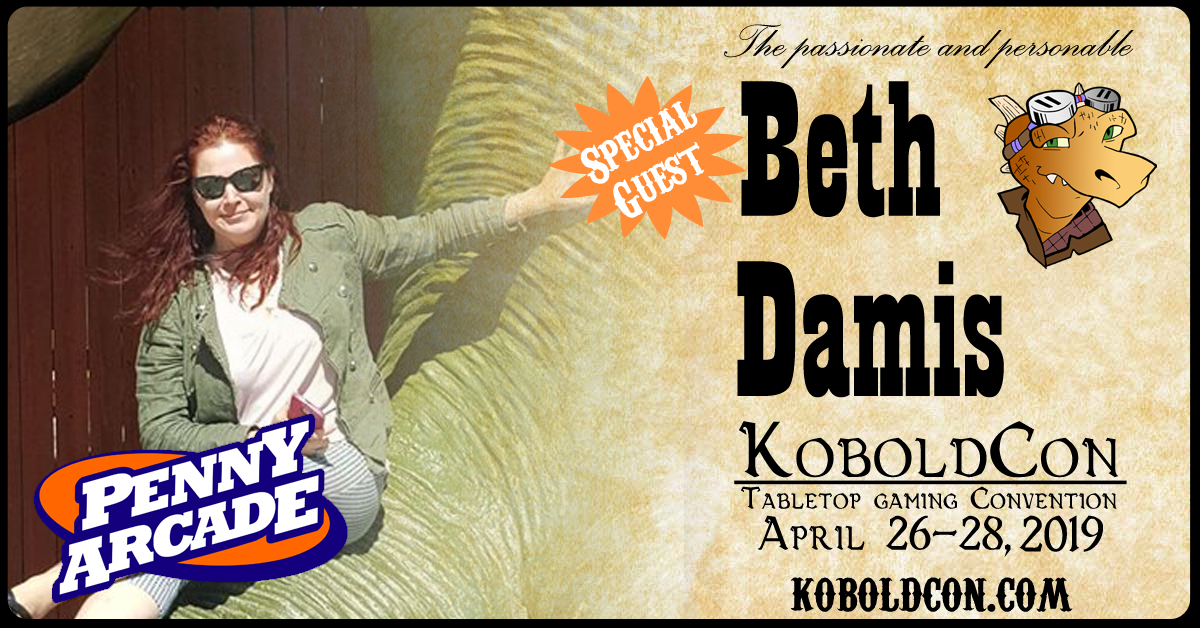 Beth Damis
Beth Damis is the CFO of Penny Arcade, which means (among other things) that she helps keep the comics and conventions coming. She is constantly inspired by working with a full team of passionate and creative individuals and never wants to leave. Beer Tuesdays with Acquisitions Intoxicated also don't suck.
Jerry thinks her favorite game is QuickBooks Online but it is really working on the many puzzles that present themselves supporting the company and its amazing team. Her daughter is a big fan of playing Pathfinder and she has been working to reconnect with her Top Secret playing high school self by playing P2 with her family. She studies Acquisitions Incorporated in an attempt to not play such a dense character and is looking forward to playing with the official Acquisitions Incorporated supplement, coming soon.
---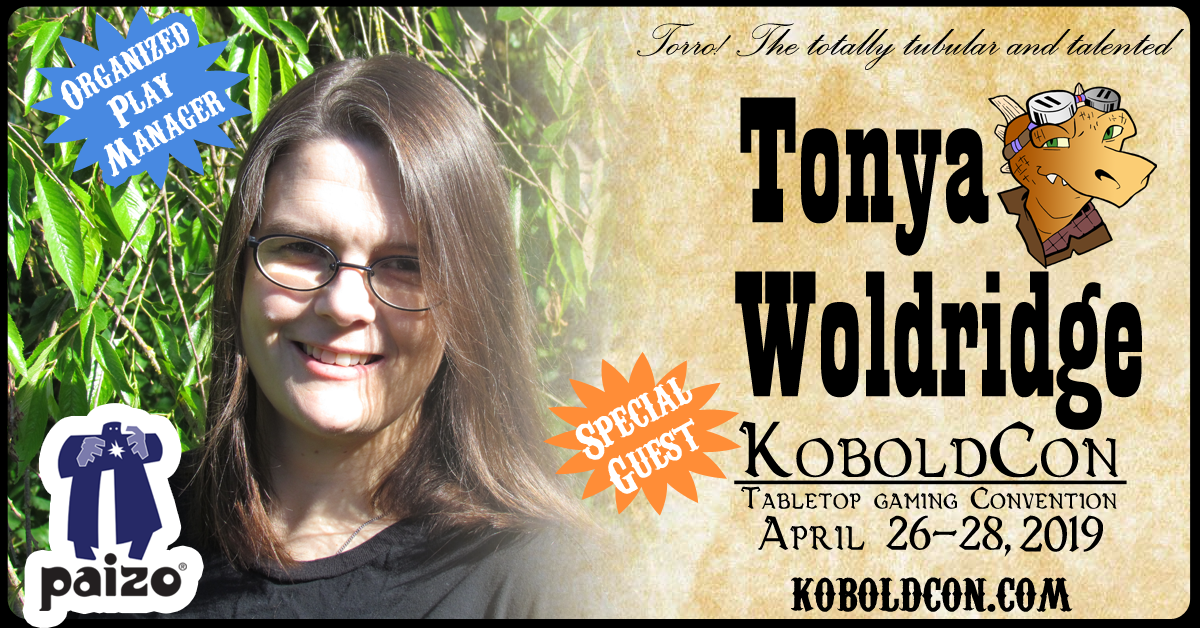 Tonya Woldridge
Tonya Woldridge is the Organized Play Manager for Paizo, Inc., overseeing the Starfinder Society Roleplaying Guild, the Pathfinder Society Roleplaying Guild, and Pathfinder Society Adventure Card Guild organized play programs and currently developing the Pathfinder Society second edition. Working at Paizo meant returning to her roots, as she grew up a few hours away in Coeur d'Alene, Idaho and spent 2 years at the nearby University of Puget Sound. "I love the rain, mist, and mountains! If you want a beautiful vacation destination, the Olympic Peninsula is the best."
A long-time gamer, she started playing RPGs in high school. Over the years, some of her most frequent games played were 2nd Edition AD&D, Earthdawn, Champions, Shadowrun, and D&D 3.0/3.5. She started Pathfinder with the launch of the beta and has stuck with it ever since. After attending the third PaizoCon UK, she was hooked on organized play and spent several years volunteering for the Pathfinder Society, first as a Venture-Lieutenant in the United Kingdom, then as a Venture-Captain in Canada, before joining the team at Paizo.
---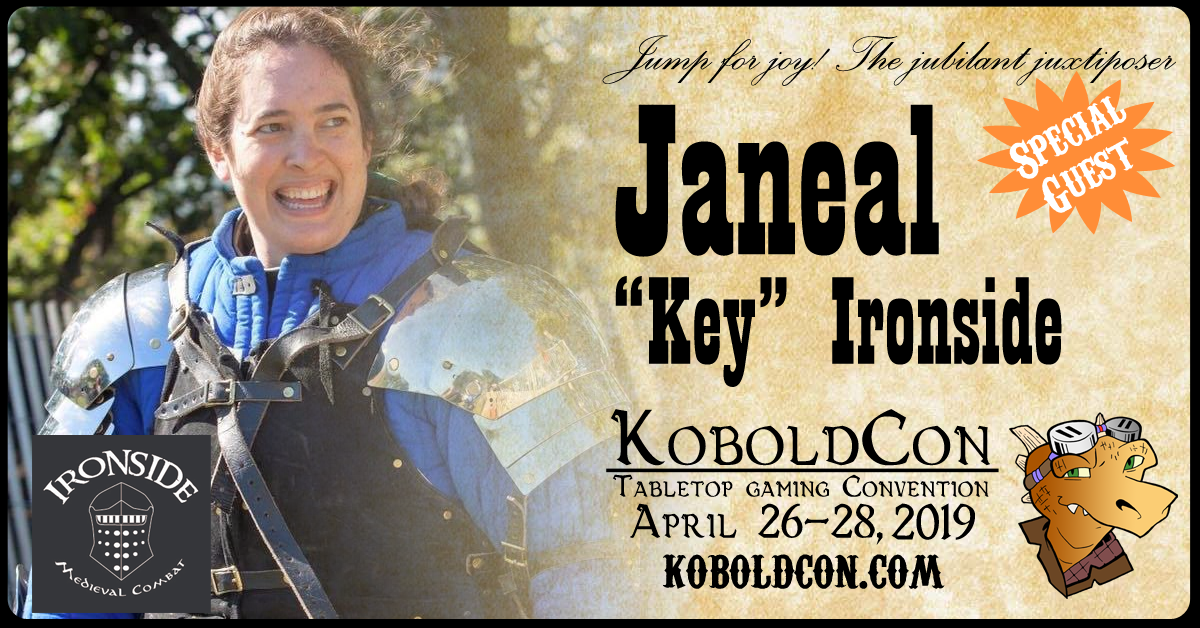 Janeal "Key" Ironsides
30+ years of martial arts training, 14 years of sword fighting experience, World Champion and international athlete.
⭐IMCF - International Medieval Combat Federation
⭐HMB - Historical Medieval Battle
⭐ACL - Armored Combat League
⭐ IMCF World Championship 2016 - Gold Medal - Women's Polearm (undefeated)
⭐IMCF World Championship 2016 - Bronze Medal - Women's 3v3 (Captain of the team)
⭐USA Women's Team Captain - ACL 2016
⭐HMB International Tournament of Chivalry 2017 - 1st Place - Women's Longsword
⭐HMB International Tournament of Chivalry 2017 - 1st Place - Women's Polearm
⭐ACL National Competition 2016 - 1st Place - Women's Polearm
⭐ACL National Competion 2016 - 1st Place - Women's Longsword
⭐ACL New World Cup II 2015 - 3rd place - Men & Women's Polearm (only woman to compete against the men)
---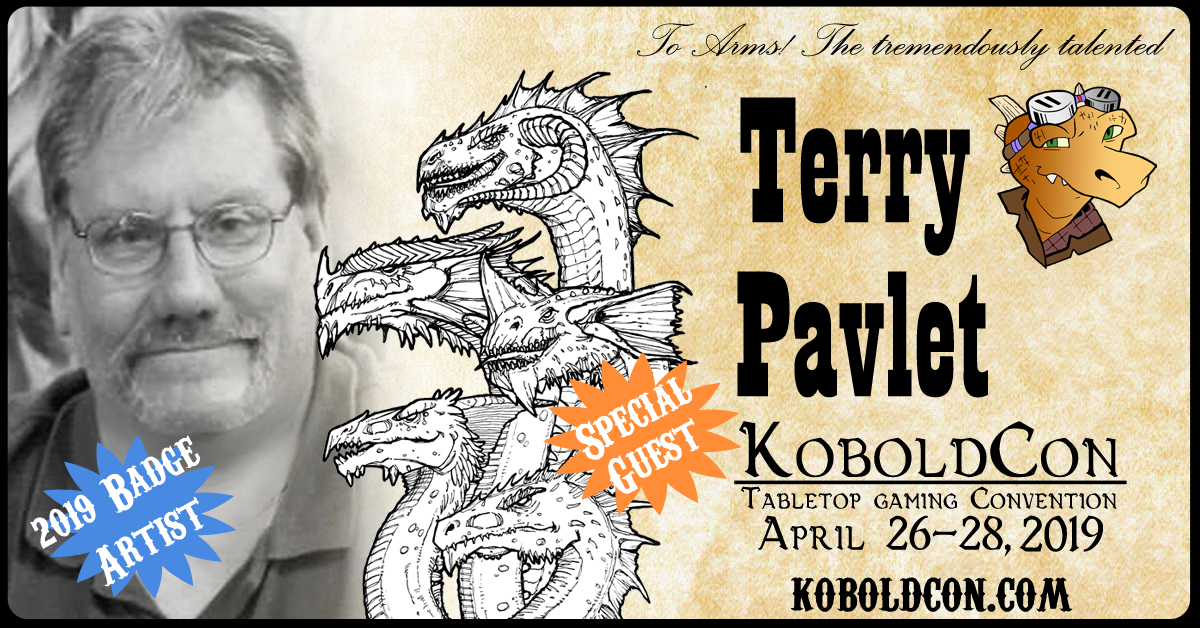 Terry Pavlet
Artist Guest of Honor
Terry was first published at age 14 by TSR. Graduated from the Milwaukee Institute of Art and Design with BFA's in Illustration, Graphic Design, and Advertising. Freelances as Haus of Design, undertaking Illustration and Graphic Design, in comics, RPG, logos, etc. He has created works for the likes of in RPG/CCG work for Wizards of the Coast, Fantasy Flight Games, White Wolf, Frog God Games, TPK Games, comics for DC, Image, Disney.
He has designed tshirts for LucasFilms, Warner Brothers, Hanna Barbera/MGM and toy manufactures for Mattel and Astonishing Toys. Currently working on a new series "Strange Detective Mysteries, DeadWorld Source Book, DeadWorld Soda labels and Zelda's Zombie Zoo" from Caliber Comics, "Pathfinder" source books for TPK Games, and "Da'kota" (creator/artist) and covers for REH: Two Gun Raconteur and doing a line of pulp style covers for Pro Se Productions.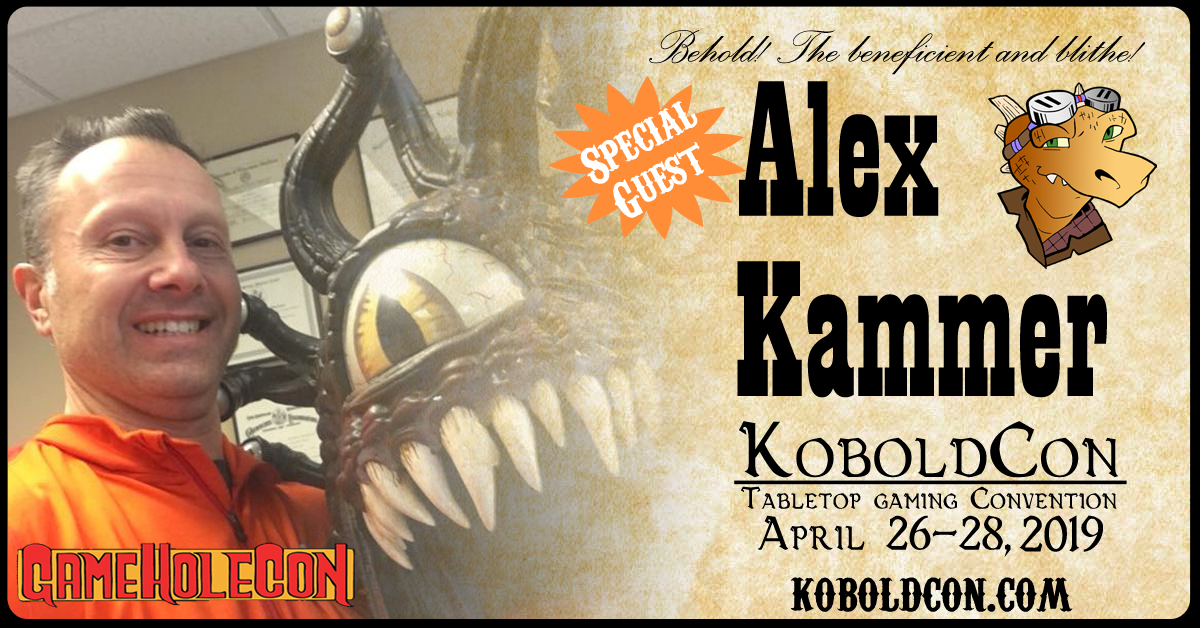 Alex Kammer
Alex Kammer is a lifelong gamer and a maniac collector. He started playing D&D in 1982 and for that last 20+ years has been playing in a weekly gaming group – The Gamehole. In fact, Alex has probably played in as many 1st edition D&D sessions than just about anyone alive. He also owns one of the most definitive and complete collections of 1st/2nd edition TSR D&D in existence.
Recently, he has become a big fan of 5th edition D&D and that is now his go to D&D system. In fact some know him as the "Flava Flav of 5E"! Alex has written D&D adventures for a number of publishers. His most recent releases were: Trillium: City of Enchantment, from Gamehole Publishing and Adventures in Zelkor's Ferry, from Frog God Games Both of these were released in the fall of 2018. Alex is also the Director of Gamehole Con, the largest tabletop gaming convention in the upper Midwest as well as one of the owners of True Dungeon, a live action, immersive, Dungeons & Dragons experience. Alex seems to be an all around okay guy and as far as we know, he has not stolen anything, yet.
---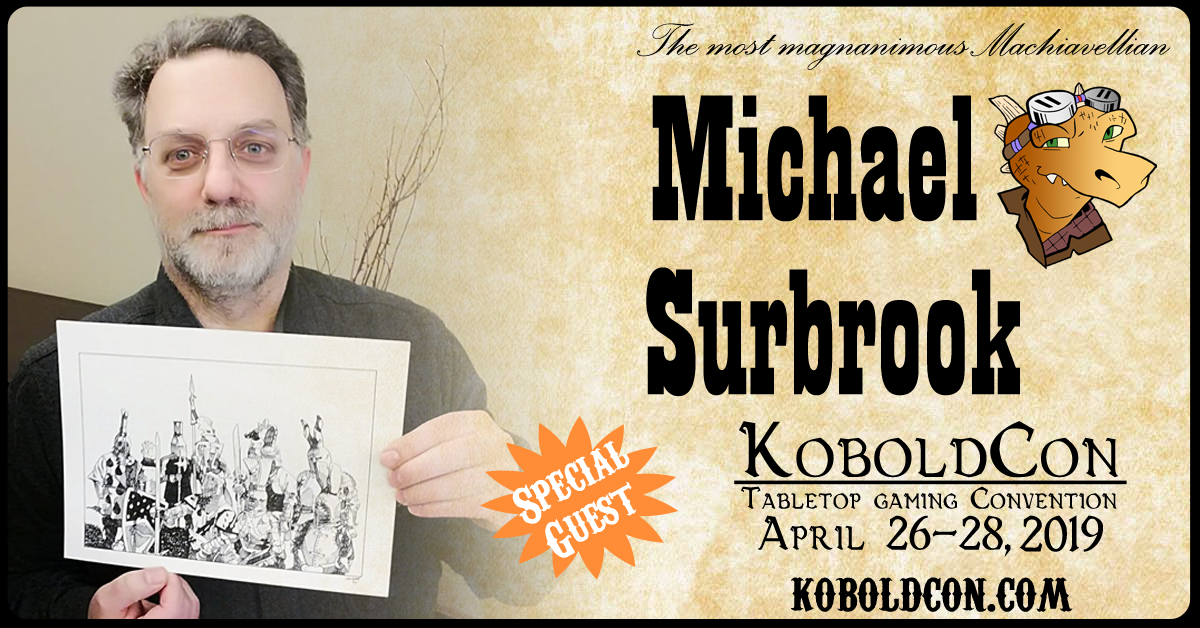 Michael Surbrook
Michael Surbrook got his game developer feet wet by creating Kazei 5 for the HERO System back in 1999. Since then he's written material for BlackWyrm games (Kazei 5 2nd Edition, Larger Than Life), D3 Adventures, Fantasy Flight Games (assorted Dark Heresyand Rogue Trader products), Hero Games (Asian Bestiary I & II, Fantasy Hero Complete, Ninja Hero), and High Rock Press (Aaron Allston's Strike Force), and contributed some ideas to Savage Worlds Weird War I.
Currently, Michael is seeking to expand his development skills by working with Evil Beagle to produce products for several popular game systems. This line, to be titled "Michael Surbrook Presents" will consist of articles and booklets of various sizes covering whatever Michael thinks is interesting.
---
Sean Patrick Fannon
Sean Patrick Fannon (aka "Big Irish" or SPF) has been professionally involved in tabletop RPGs, computer games, and entertainment for over a quarter-century. His dozens of projects have included Hero Games' Champions product line; both West End's and Fantasy Flight's Star Wars RPGs; various World of Darkness books; and the Savage Worlds Epic High Fantasy setting, Shaintar.
He's working on the official Savage Worlds setting book for Freedom Squadron, a love letter to G.I. Joe based on the VENOM Assault board game from Spyglass Games. He's also well underway with Modern Gods, a setting for the upcoming Prowlers & Paragons Ultimate Edition (a superhero game system he co-designed with Len Pimentel).
---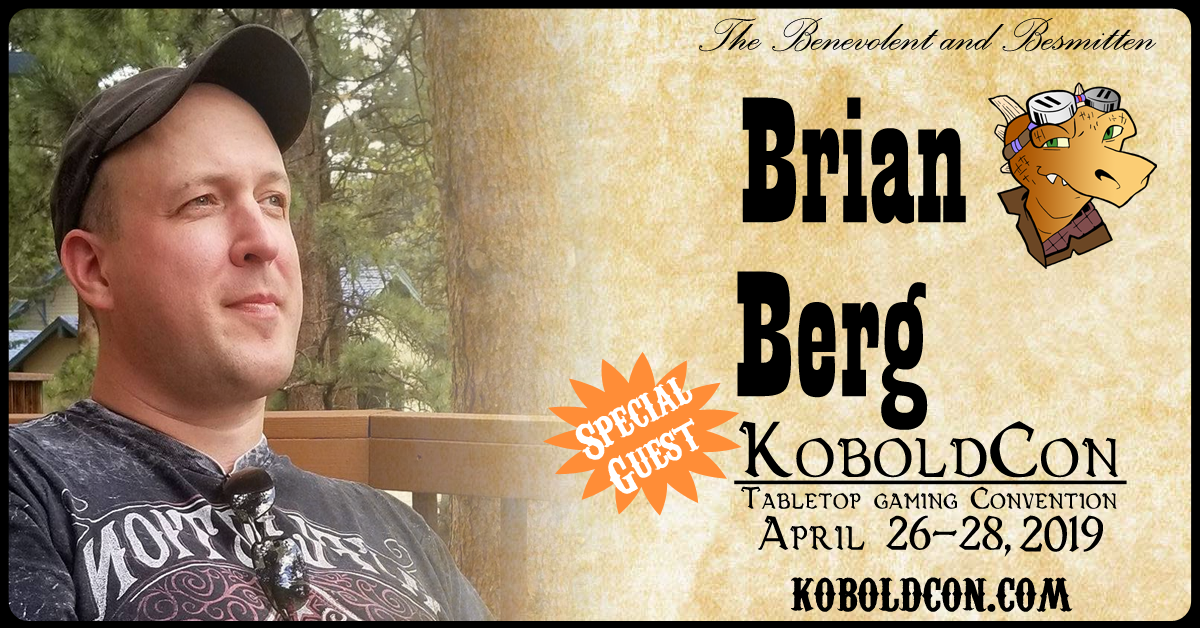 Brian Berg
Brian Berg is the publisher and creative director for Total Party Kill Games. He's been writing professionally in the fantasy gaming industry since 2009, and creating fan content since the 90s (you know, back when AOL and Yahoo message groups were a thing).
Brian has been credited in over 100 fantasy RPG titles. His Dungeons & Dragons and Pathfinder compatible works of dark fantasy have been reviewer and ENnie nominated and hold numerous gold and electrum best-selling awards on DriveThruRPG. Brian is also the co-creator of the hilarious Geeks vs. Harsh Reality card game and the creator of the Pathfinder and Starfinder spell decks.
---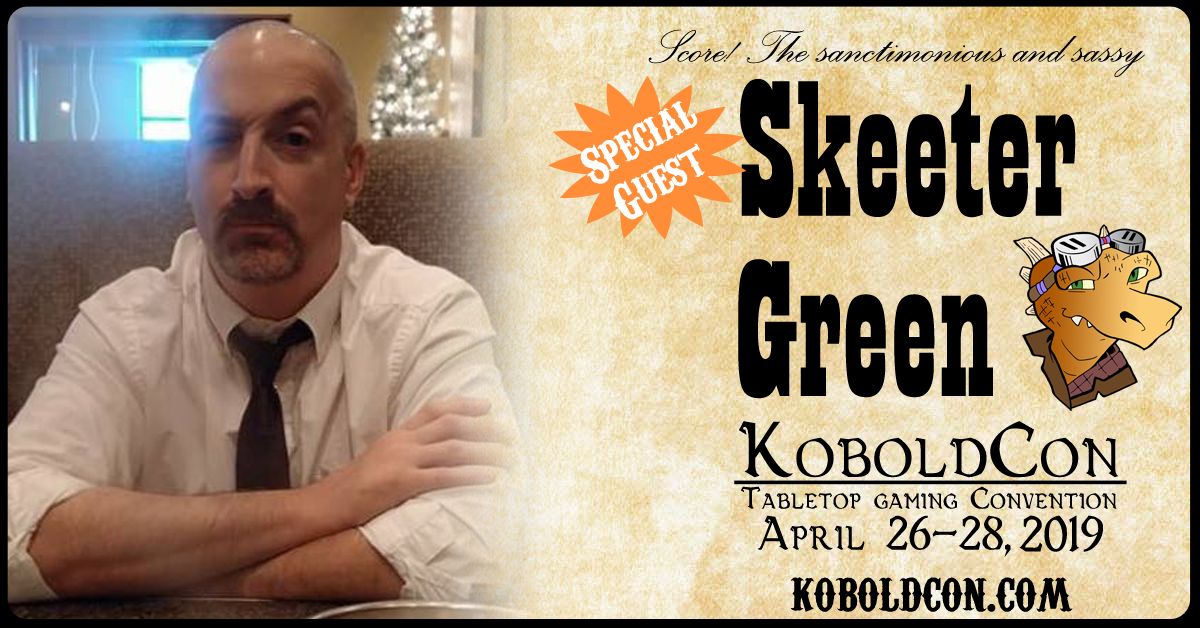 Skeeter Green
Hi, my name is Skeeter Green, and I have been in the freelance rpg publishing business for 18 years. I have been a developer, author, and editor for Frog God Games and Necromancer Games for the last 8 years, and now it's time for me to publish on my own. My company SGP, publishes fantasy rpg titles under the 5th edition and Swords & Wizardry rulesets, and Call of Cthulhu-compatible scenarios (coming soon!). I like to go easy on the rules, have fun, and hang out with good people. Let's go forth and conquer!
---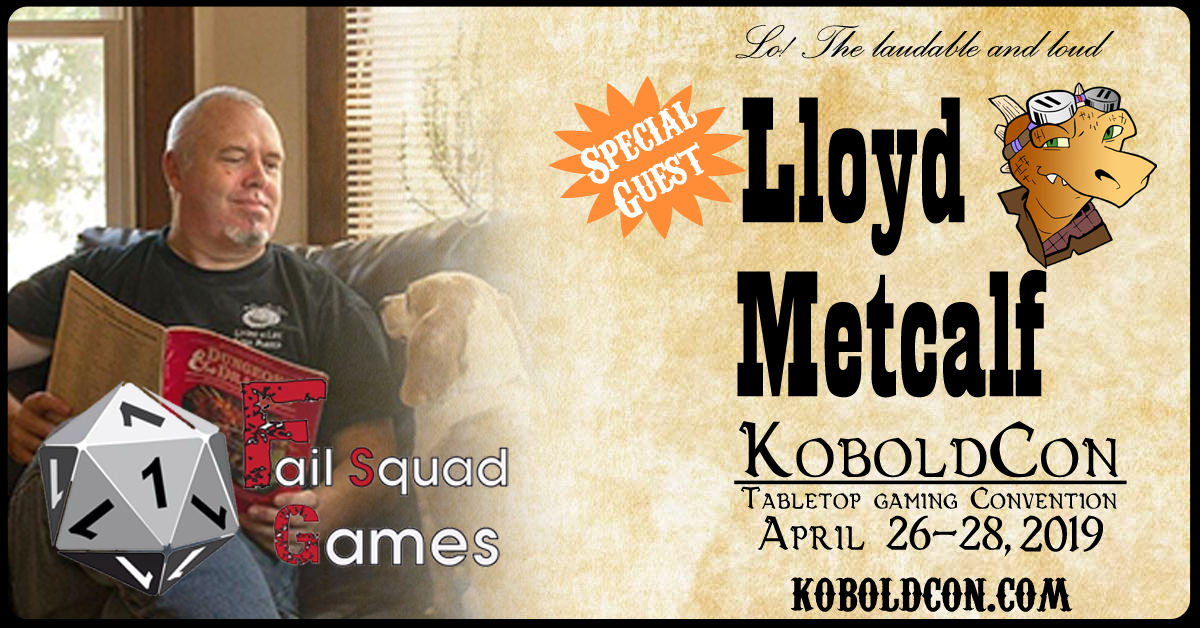 Lloyd Metcalf
I began as an artist from the time I could hold a crayon. Around 1983 or so my friends and I discovered the Mentzer Red Box, then AD&D. I was always inspired by the classic Dungeons and Dragons books and art. There was a true sense of adventure in the worlds that unfolded in all of them.
---
James Lewis
The most unfamous person in the gaming industry