Welcome to Protospiel Michigan!
Protospiel is an event where you can bring a board or card game prototype to play with other designers, play testers, and publishers. It's a great way to break your game and to fix it. It doesn't matter what level of polish your game has. Many games are made right on the spot at Protospiel using the free prototyping materials provided by The Game Crafter. But there are also many games there that are just doing final testing just before they are published or put out on Kickstarter.
Change of Venue
For 2023, we're relocating from Chelsea to the Washtenaw College College- conveniently located right in between Ann Arbor and Ypsilanti! See the sidebar on the right for venue and hotel information.
You can order GrubHub or the like (or just get take out) delivered to this space and eat here!
---
Who is Protospiel for?
If you want to play games in any state of development, then Protospiel is for you. If you want to get your own designs played, then Protospiel is for you. If you are looking to come to promote a complete (or released) game and never play anybody else's game, then Protospiel is not for you.
That said, we're running a family friendly shop here. Games with explicit adult themes and the like are probably best playtested elsewhere.
Game Designers
If you are a game designer looking to get professional level feedback from other designers there is no better place to get that feedback. With dozens of other designers in attendance you'll have the opportunity to play test your designs many times through-out the weekend. And the friendships you'll make will last a lifetime.
Game Players
If you're a gamer who likes to try out new and maybe/likely broken things, then Protospiel is also likely the best experience you'll have. You'll get to see dozens if not hundreds of new designs in a single weekend. Plus you'll get to shape them before they hit the shelves of stores or the pages of Kickstarter.
For more information about Protospiel in general, check out protospiel.events
---
What is Protospiel Like?
Reader, Protospiel is delightful. If you're a designer, a decent rule of thumb is that you'll spend about 30% of your time getting your game prototype(s) playtested, about 50% of the time playtesting others' prototypes, and 20% of your time networking, making friends, learning, and getting inspired.
The Protospiel Golden Rule is that you should try to put in as many playtesting hours as you get from the community!
---
What if my Game Isn't Finished Enough for Protospiel?
No Game Is Too Unfinished For Protospiel.™
---
What if I made a Tabletop RPG a Giant/Event game?
That's great! Protospiel is mostly geared towards for board games, and most playtest sessions run under 90 minutes. You will want to be very clear with people upfront if you expect your game to run 2+ hours. For a successful TTRPG, we recommend preparing a one-shot adventure with pre-made characters and rules references on hand. For big Event games, you'll mostly just need to expectation-set. In either case you should also be very clear about what kind of feedback you're looking for- it's possible that your playtesters will opt out once they feel like they've provided that. Time is precious at Protospiel and big long games are a commitment.
---
Badge Prices
An all-weekend (Friday-Sunday) badge costs $60. A single-day badge (Friday or Saturday only) costs $30. Publishers get in for free. (Email is us if you're a publisher!)
You can buy tickets here!
---
COVID-19 Vaccines & Masking
To attend Protospiel Michigan 2023 you are required to be vaccinated against Covid-19. If you are not vaccinated do not come or you will be turned away. No refunds will be processed for turning away people without the vaccine.
We do not anticipate masks being required. We will adhere to Washtenaw County health guidelines, so if the county shifts into Red (unlikely) expect masks to be required. A supply of free KN95s will be available at the front desk for those who would like one.
---
Publishers
We're pleased to announce that we'll have attendance from Amigo Games at ProtoMich this year. Amigo typically looks for family-friend games with low rule density.
Academy Games will be in attendance, too! Academy specializes in historical (and some educational-adjacent) games.
Grand Gamers Guild will be here as well! GGG has a pretty eclectic lineup, generally focusing on light-medium games.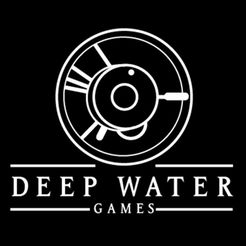 Deep Water Games is here with us for what I think is the first time?! Deep Water Games typically looks for low-barrier, inclusive games that won't break the bank.